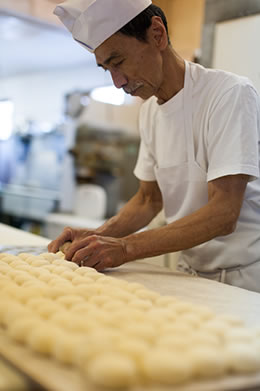 In the beginning
Foster's Bakery began operations in 1981 in Calgary, Alberta. Our bakery was initially located in the North Hill Mall and in 1989 we relocated to the Spruce Cliff Shopping Center.
When Big Box grocery stores began to enter the Calgary food market, we refocused our business and moved solely into the wholesale bakery industry.
Fosters begins a new chapter
Our wholesale business is split into 2 divisions: western style baked goods (Foster's Bakery) and authentic Japanese pastries (Oguraya Bakery).
Today, we remain primarily a wholesale business with our products now reaching across Canada from Vancouver, BC to Toronto, Ontario.
We welcome walk-in customers who would like to purchase our products, so COME ON IN, WE WOULD LOVE TO MEET YOU!